joi wade
JOI WADE IS A NATURAL HAIR & LIFESTYLE INFLUENCER WHO LOVES TRAVELING THE WORLD, INSPIRING MILLENNIAL WOMEN AND LIVING HER BEST LIFE.
Born in Baltimore, Maryland, Joi Wade spent most of her life living on the east coast in York, Pennsylvania, and Atlanta, Georgia. She currently attends the University of Southern California in Los Angeles, California (Fight On!) where she studies Public Relations and Spanish. Joi will graduate with her bachelors in May 2020.
Joi has been on YouTube and blogging since 2012. In addition to blogging, she is the author of You Got Into Where?, a college admissions and scholarship guide for high school students. Since enrolling at USC, she has interned at ELLE Magazine, NBCUniversal and is headed to Google this upcoming summer. She also has traveled to Brazil & Spain and started her own business during her time in college.
In her spare time, Joi Wade loves traveling the world (she has visited over 20 countries), participating in speaking engagements, mentoring young women, and discovering new vegetarian recipes and restaurants.
You'll usually find Joi planning out her next move because she is super organized and goal oriented. She loves a challenge and creating amazing content for her dedicated followers.
"My mission is to inspire women to embrace their beauty and brains"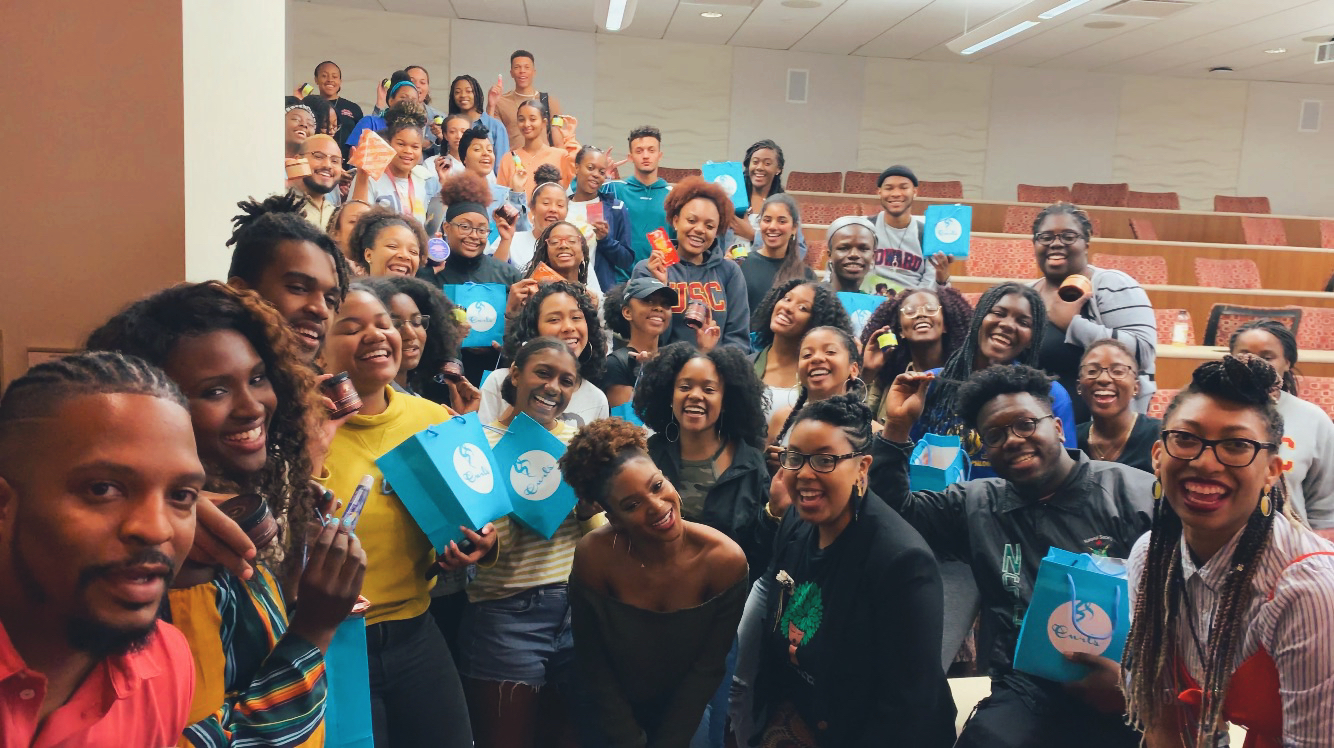 #squad
The Squad is Joi's amazing community of young women who love to embrace their natural beauty and create change in the world. Joi currently has a social media reach of over 200,000 followers from YouTube, Facebook, Instagram and Twitter. Joi engages her Squad through conversations both online and in-person with fun events like #SquadParties and Natural Hair 101 (see video).
Want to be a part of the community? Sign up below to be a Squad member below and receive our weekly newsletter, invites to exclusive squad events and opportunities to win giveaways from our amazing brand partners.
services
Sponsored Social Media Posts
Ambassadorships
Event Hosting & Meet and Greets
Photo and Video Shoots
Speaking Engagements
& other collaborations to help engage your audience
Contact
I would love to learn more about your objectives and figure out ways we can work together within your budget. Contact me @ hello@joiwade.com
Not quite ready yet? Join my monthly influencer updates newsletter for brands to keep your team in the loop here.